Perinatal Diabetes Center
The Woman's Hospital of Texas is nationally recognized by the American Diabetes Association for quality self-management diabetes education. Our Perinatal Diabetes Center offers a variety of classes taught by certified diabetes educators, nurses and registered dietitians that are specifically designed to meet the needs of women with diabetes before, during and after pregnancy.
Mission Statement
Our Center partners with physicians, patients and staff to provide evidenced based instruction, support, updates, community activities and mentoring of student nurses and dietitians.
Why we do this
We believe the future depends on the health of moms and babies. Education is imperative and pre-conception care is crucial. Everyone deserves a healthy start.
Outpatient Education
Preconception Counseling: Planning Ahead (1-1 1/2 hour group or private class)
Designed to help women with Polycystic Ovarian Syndrome (PCOS) and those with pre-existing diabetes to get a great start before they become pregnant. Discusses meal planning, exercise, blood sugar control, pattern management, and use of medications.
Diabetes in Pregnancy (2 hour group class)
This class instructs participants in the management of diabetes. It is intended for those newly diagnosed with gestational diabetes (GDM) or type 1 or type 2 diabetes with no prior educations. This class includes:
meal planning –a personalized meal plan is provided
exercise/activity levels
Stress management
Glucose meter instruction where participants learn how to use their meter, how to perform quality control checks, and how to record and analyze glucose results (pattern management) over time for better diabetes management
Discussion includes labor and delivery, infant feeding, postpartum issues, six-week blood glucose follow-up, and planning for future pregnancies.
Advanced Management Concepts (2-2 ½ hour private or group class)
Get Pumped: Insulin pump and Continuous Glucose Management Systems (CGMS)
Designed for patients who currently wear (or want to wear) an insulin pump. Instructions include carbohydrate counting and how to use the pump. CGMS is an additional component designed to teach pattern management of blood sugars. Combining the pump with CGMS provides patients with greater diabetes control and lifestyle flexibility. This class is ideal for preconception planning for patients with pre-existing diabetes (type 1 or type 2).
Nutrition and Weight Management (1 ½ -2 hour group class)
To ensure a healthy pregnancy for mom and baby, it's best to start planning before becoming pregnant or during early pregnancy at the latest.
This class instructs participants on eating a healthy, balanced meal plan and provides a personalized meal plan. Discussion includes portion sizes, label reading, dining out and artificial sweeteners. This class meets all nutritional needs including
healthy eating
weight management before and during pregnancy
preconception
pregnancy
postpartum concerns
This class is great for patients managing PCOS (Polycystic Ovarian Syndrome) and diabetes, as well as women expecting multiples who want to maximize their nutritional intake.
Postpartum and Breastfeeding (1 – 1 ½ hour group class)
The ABCDEs:
A

fter

B

aby,

C

aring for Diabetes and Me

This class is designed for the pregnant mom who has gestational diabetes (GDM), type 1 or 2 diabetes, pre-diabetes, Polycystic Ovarian Syndrome (PCOS) or abnormal glucose. Participants will learn what to expect in the postpartum period, breastfeeding, blood sugars (type 1 and 2); nutritional needs for all postpartum moms; follow up on the Oral glucose tolerance Test -OGTT( for pts with GDM); weight managing tips ( nutrition and exercise with baby) and future family planning needs.

Come join this group of moms and their babies!

For all classes, please call (713) 383-2839 for more information or to register.
Speaking Engagements
The Woman's Hospital of Texas is available for speaking engagements to various groups, health fairs, and other corporations interested in diabetes related health. We are committed to mentoring RN & RD students in the field of diabetes and pregnancy. Please call (713) 383-2839 for more information.
Biographies
Liz Miller RN, BSN, MS, CDE
Diabetes Program Coordinator
Liz Miller is a diabetes nurse educator and has been a nurse for more than 25 years. She has extensive experience in program development/implementation, specifically in diabetes in pregnancy programs. She is a member of the American Association of Diabetes Educators (AADE), on the Board of Directors for Sweet Success, and is a member of the Pregnancy/Reproductive Health Specialty Practice Group Education Task Force. Miller received her nursing degree from Marquette University in Milwaukee, WI and then completed her Master Degree in Health Science Education from Indiana University-Purdue University Indianapolis. During that time, Miller started a diabetes program in public health. Shortly thereafter, she moved to Houston to implement the program at The Woman's Hospital of Texas, which has been operating for over 20 years.
Miller has given numerous poster presentations, participated in national and local speaking engagements, and has published articles in The Diabetes Educator magazine and on The Expectant Mothers Guide website. She is a contributing author to the Type 2 Diabetes in Pregnancy patient handbook. Miller received the March of Dimes Excellence in Nursing Award in 2003 for her work in the field of diabetes and pregnancy.
Amber Schnautz, MS, RD, LD
Diabetes Education Coordinator/ Registered Dietitian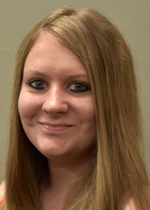 Amber Schnautz is a Registered Dietitian and works as the Coordinator of Diabetes Education at The Woman's Hospital of Texas. In 2014, she received her Bachelor of Science degree in Human Nutrition and Foods from the University of Houston. Schnautz completed her dietetic internship and Master of Science degree in Nutrition from Texas Woman's University in 2016. She first developed an interest in nutrition during her early years of undergrad studies, and realized her passion for diabetes education during her dietetic internship. Schnautz hopes to educate as many people as possible to help them live a healthier life and control their disease.
Paula Lyon RN, BSN
Diabetes Educator
Paula Lyon started her career as a Registered Nurse in 1998. She has several years of experience as a Pediatric Nurse, Medical-Surgical Nurse, and Telemetry Nurse. She became a Postpartum Nurse (now known as a Mother-Baby Nurse) in 2000. Lyon's interest in Diabetes Education has led her to become a diabetes educator and she looks forward to many years of helping others in this area.
Joanie Hare, MD
Medical Director, Perinatal Diabetes
Specialty: Maternal Fetal Medicine
Medical School: University of Alabama School of Medicine – Birmingham, AL
Residency: Baylor College of Medicine Obstetrics and Gynecology – Houston, TX
Fellowship: Pennsylvania Hospital Maternal Fetal Medicine – Houston, TX
Fellowship: Baylor College of Medicine – Houston, TX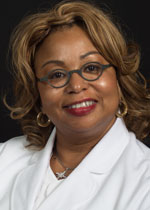 Clinical Interests: Ultrasound diagnosis of prenatal disorders, evaluation of fetal growth, fetal Doppler studies, multiple gestation and cervical length; maternal conditions such as hypertension, pregnancy-induced hypertension, diabetes, antiphospholipid syndrome and preterm labor. Dr. Hare's mission statement is "Healthy Babies, Healthy Moms." Her interests include: diabetes, hypertension, incompetent cervix, pre-term labor, thrombophilia, multiple gestations, fetal growth issues, Doppler studies and IUGR fetuses.
Additional Resources