rebecca h.
she is why we are here.
---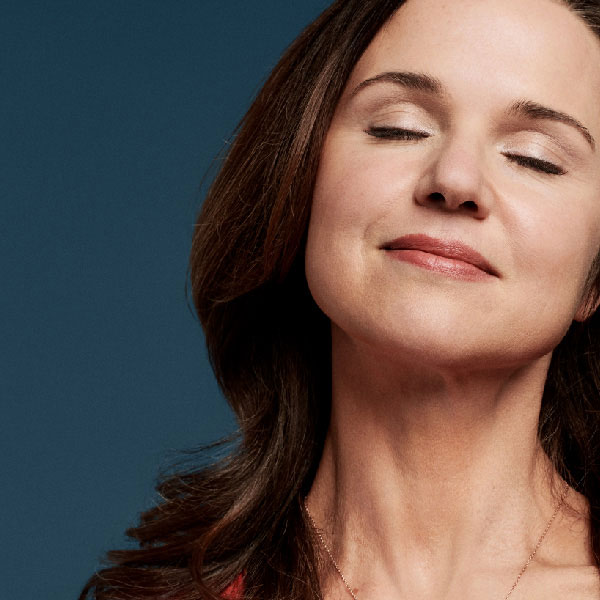 Rebecca was born to be an actress. She knew from a very young age that a hearing disability couldn't prevent her from pursuing her acting dream.
Life's certainly had its challenges. Rebecca battled an eating disorder for many years, and getting pregnant wasn't easy. But her dream of having children came true, and Rebecca couldn't be more grateful for the infertility treatments and care she received from Woman's — her two daughters couldn't agree more.
Who is she? She's Rebecca.
Meet Rebecca
You are mother of two, realtor, actress, writer... sounds like you've lived many lives! Tell us about your career path.
Yes! I started acting as a child. It's something I've been doing on and off all of my life – it's been my life passion! My grandfather paid for my college and part of the deal I made with him was that when I went to college I wouldn't major in theater, and that I'd have a backup plan, a Plan B, so I got a degree in advertising.
I got hired at the Houston Chronicle and worked there for 8 years, then had my first baby and did strictly freelance writing. Ultimately, I got my realtor license, but the last couple of years, I've been acting a lot again! I feel so lucky I've been busy doing that!
You were born deaf and received hearing implants. How profound of an event was that for you?
I was born profoundly deaf and received bilateral cochlear implants in 2001. I had always lip-read before then, so it was totally life-altering. I'm just amazed by medicine and hope that everyone with a hearing loss will embrace the technology. I recently got my processes upgraded, and now they are wireless compatible, and it's awesome.
We understand you've had some fertility issues in the past. Can you tell us about that experience?
When I was having trouble getting pregnant, I thought to myself, maybe I'm not supposed to be a mom, or maybe I'm just supposed to be a great aunt to my nieces and nephews. Or maybe I wasn't getting pregnant because I wasn't good to my body when I was younger. But I feel so blessed that the infertility treatments, worked. Both of my daughters are a product of treatments I had at The Woman's Hospital of Texas.
During my first pregnancy, I had two babies growing inside of me but miscarried one of the twins. It was incredibly tragic and scary, but I was thankful for my viable baby. My husband and I wanted another baby so had more infertility treatments and four-and-a-half years later, I had my second daughter. I feel very blessed.
Are there any other health challenges you've faced in your life that you'd like to share?
I developed an eating disorder around age 12 that lasted through my early 20s. I was in a crazy place. It's crazy for me to think of what a dark place I was in then. I feel healthy and very content with my life today.
How have these health experiences shaped you as a woman?
I feel like a warrior who has been through several battles. I guess I'm physically very thankful that my body is working as well as it is, keeping me healthy. With all of the bad things I've done to my body in the past, I'm very blessed none damaged me. If I can get through all I've gotten through, then I can get through anything.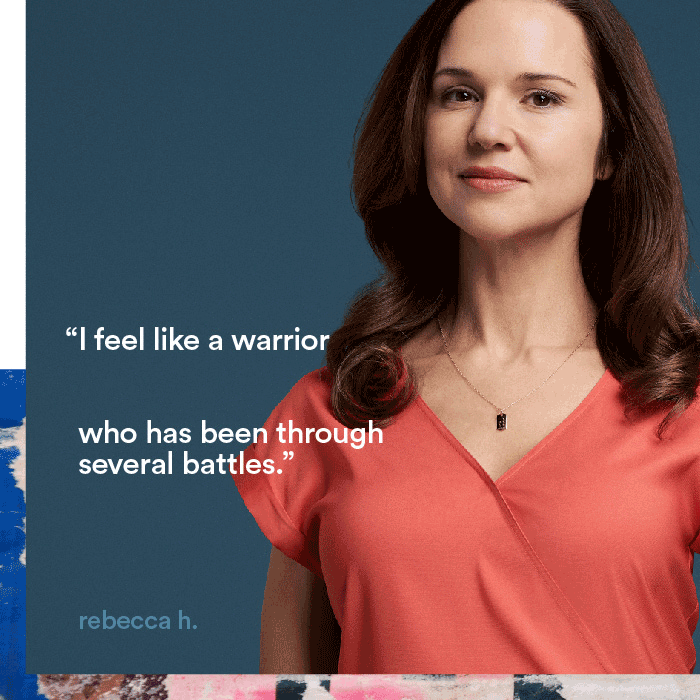 What inspires you?
Creative and artistic people inspire me. How people dip their fingers into everything, contributing to the world.
What has helped you through the difficult times?
I have found it helps to talk to other women, like mothers of preschools at my church. Hearing other stories is therapeutic. I'm like – yes, girlfriend, I've been there! You realize if other people get through it, you can too.
What's the best part about being a woman, in your mind?
Honestly, I think we're much more interesting creatures than men. Women are just much more complex and more emotional. We can connect with one another on a greater level.
What's your idea of the perfect day?
The weather would be absolutely gorgeous, like California weather. I'd get up when I'm ready to get up. Plug my Bluetooth to Spotify... go for a really long run, then have a nice breakfast. Then hopefully get a lot of acting jobs that I worked hard to book! My family comes home and we celebrate.
What's one of your greatest accomplishments?
My babies.
What makes your life easier?
My husband. I also think age has taught me how to take things day-by-day and not stress about things that are out of my control. I can choose my battles more than I did as a younger woman.
What word best describes you?
Tenacious.
How important is it for you to put yourself first at times?
It's hard as a mother to put yourself first. I think I'm doing it a lot more than I did before. I'm taking care of myself mentally and physically. I let my husband and kids know when I need me time and try not to feel guilty about that.
Who is Rebecca five years from now, and what's she up to?
I would like to be a series regular on a TV show.
When you think about being a woman, what's the first thing that comes to mind?
Intuition. It's always a word I connect with women.