Research indicates that experience translates into improved results. Therefore considering the labor and delivery team at The Woman's Hospital of Texas for your baby's birth is a wise choice. We offer the most qualified obstetrical experts in the region, and deliver more than 800 babies a month. That's more than any other hospital in Houston.
Whether you're experiencing a normal pregnancy or a high-risk pregnancy, The Woman's Hospital of Texas has the technology and medical expertise to provide you with outstanding care. We have board-certified OB/GYNs, neonatologists, and anesthesiologists on site 24-hours a day.
Whether you want an all natural, epidural, or vaginal delivery, even if you've had a previous cesarean section, you might benefit from using a birthing ball, various birthing positions, and/or massage techniques. Doula's are welcome, even though our labor and delivery nurses are trained in many of the same techniques.
Many expectant mothers put their trust in The Woman's Hospital of Texas where our motto is "Your Pregnancy, Your Way." Discover more by scheduling a guided tour of our labor and delivery unit, nurseries, and postpartum unit by calling 281-GET HELP.
Fri, October 2, 2015

For the first time in The Woman's Hospital of Texas history, 1,000 babies were delivered in one month.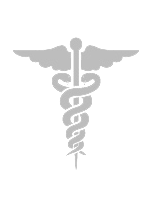 Specialties: Obstetrics and Gynecology
(713) 795-1000
Book an Appointment