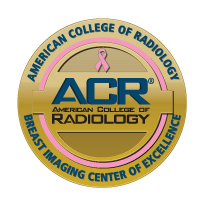 The Woman's Place for Breast Care provides patient-focused mammography, breast ultrasound and other services related to breast care.
Because of the high quality of our care, the American College of Radiology has awarded us with a "Breast Imaging Center of Excellence" designation. We are accredited in mammography, breast ultrasound, ultrasound-guided biopsies and stereotactic biopsies.
All on-site mammography performed at The Woman's Hospital of Texas is done with full-field digital units.
Our main location is on the first floor of The Woman's Hospital of Texas. Screening mammogram services are also available at some of our neighborhood offices.
MammoPads are provided upon request for a softer, warmer experience. Our waiting rooms offer comfortable robes, coffee, tea, cocoa, and light snacks.
Mammogram scheduling is efficient and easy. Please call 855-230-8462 or click here to request an appointment for your next mammogram. We often have appointments for screening mammograms available the next day.
Additional breast care services offered at our main location include:
Diagnostic ultrasound
Bone densitometry (DEXA)
Breast cyst aspirations
Fine needle aspiration (FNA)
Core biopsies using stereotactic, ultrasound, or MRI guidance
Breast MRI
If you're not sure how to assess your risk for breast cancer, try our breast cancer assessment tool.
Women's Radiology Associates, LLP
Since 1976, Women's Radiology Associates has provided state-of-the-art breast, obstetrical, and gynecological imaging services for The Woman's Hospital of Texas based on referrals from physicians across the Houston area. Their physicians are active in teaching and clinical research both independently and through affiliation with the Baylor College of Medicine.