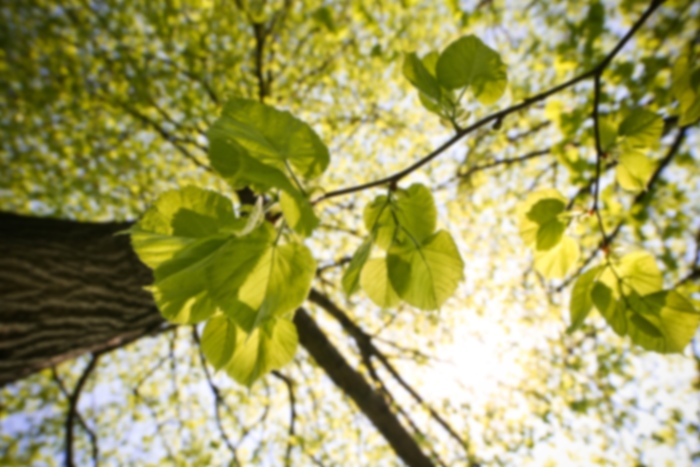 Kristin Chabarria,
MD
Obstetrics and Gynecology
Dr. Kristin Chabarria is a board-eligible OB/GYN, practicing in the Texas Medical Center. She is a Louisiana native, completing both her masters in Cell and Molecular Biology at Tulane University and her medical school at Louisiana State University. She moved to Houston after medical school and completed her residency training at Baylor. Post-residency, Dr. Chabarria worked as academic faculty at UT Houston prior to transitioning into private practice here with Houston Women's Care Associates in 2019.

Dr. Chabarria approaches patient care as a team effort. One of her greatest passions is patient education, for when provided with all information the doctor and the patient can make a team decision about best courses of treatment care. She enjoys the privilege of guiding her patients through some of the most vulnerable and exciting times of their lives – onset of menarche, sexual exploration transitioning into adulthood, family planning, pregnancy, menopause and beyond. She truly enjoys the life-long relationships that are fostered between patient and doctor in the field of OBGYN. Her special interests include: family planning and reproductive health, minimally invasive surgery, abnormal uterine bleeding, cervical dysplasia, and preventative services.

Personally, she lives in Houston with her husband Ryan and her daughter Lily. They do enjoy traveling home to New Orleans on occasion to visit family (including annually for Mardi Gras). Aside from the joy of her work, Dr. Chabarria enjoys spending time with her husband and young daughter, being outdoors and watching movies of all genres. She also has two dogs – Gus and Paisley.

Dr. Chabarria is now accepting patients at Houston Women's Care Associates. She would be honored to take care of you at either of her office locations – the main office at 7400 Fannin suite 1050, or at her Heights location 4720 Washington Avenue, Unit A, Houston TX 7707. Please call (713)-795-1000 to schedule an appointment with Dr. Chabarria.
Abnormal Vaginal Bleeding
Adolescent and Teen Gynecology
Advanced Maternal Age Pregnancy
Amniocentesis
Birth Control Counseling
Bone Densitometry Screening
Braxton Hicks
Breast Exams
Breastfeeding Issues
Cesarean Delivery (C-Section)
Chorionic Villus Sampling (CVS)
Colposcopy
Dilation & Curettage (D&C)
Ectopic Pregnancy
Endometrial Ablations
Fertility Concerns
Fetal Monitoring
Full-Term Pregnancy Care
Gestational Diabetes
Hemorrhoids
High-Risk Pregnancy
Hyperemesis Gravidarum
Hysterectomy
Hysteroscopy
Lactation Assistance
LEEP (Loop Electrical Excision Procedure)
Minor In-Office Surgical Procedures
Multiples Pregnancy
Natural Childbirth
Normal Pregnancy
Nutritional Counseling
Permanent & Reversible Contraception
Postpartum Depression
Postpartum Exams
Pre-Conception Counseling
Preeclampsia
Pregnancy Testing
Routine Mammograms
Sexually Transmitted Infection (STI) Testing
Tubal Ligation
Ultrasound
Vaginal Delivery
Accepts most insurance. Contact your insurance provider for coverage information
Abnormal Vaginal Bleeding
Adolescent and Teen Gynecology
Advanced Maternal Age Pregnancy
Amniocentesis
Birth Control Counseling
Bone Densitometry Screening
Braxton Hicks
Breast Exams
Breastfeeding Issues
Cesarean Delivery (C-Section)
Chorionic Villus Sampling (CVS)
Colposcopy
Dilation & Curettage (D&C)
Ectopic Pregnancy
Endometrial Ablations
Fertility Concerns
Fetal Monitoring
Full-Term Pregnancy Care
Gestational Diabetes
Hemorrhoids
High-Risk Pregnancy
Hyperemesis Gravidarum
Hysterectomy
Hysteroscopy
Lactation Assistance
LEEP (Loop Electrical Excision Procedure)
Minor In-Office Surgical Procedures
Multiples Pregnancy
Natural Childbirth
Normal Pregnancy
Nutritional Counseling
Permanent & Reversible Contraception
Postpartum Depression
Postpartum Exams
Pre-Conception Counseling
Preeclampsia
Pregnancy Testing
Routine Mammograms
Sexually Transmitted Infection (STI) Testing
Tubal Ligation
Ultrasound
Vaginal Delivery