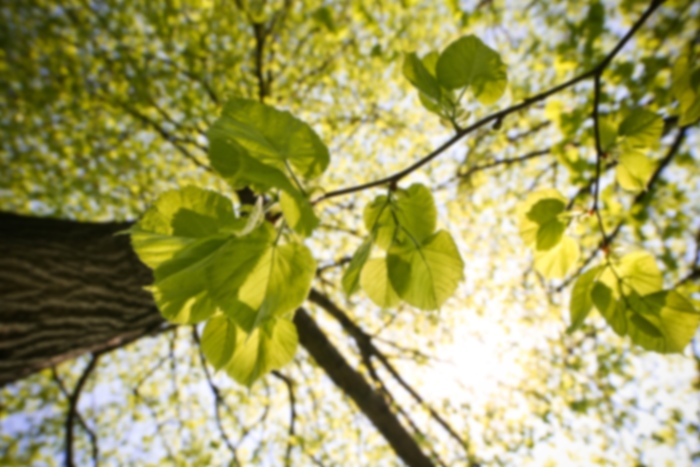 S Rose Chang-Jackson,
MD
Obstetrics and Gynecology
Dr. Shao-Chun Rose Chang-Jackson is a board-certified OB/GYN, specializing in minimally invasive gynecologic surgery. Raised in Houston, Texas, Dr. Chang-Jackson attended the University of Texas at Austin and completed her medical degree and residency at the University of Texas Southwestern Medical Center in Dallas. Dr. Chang-Jackson then pursued an AAGL fellowship in minimally invasive gynecologic surgery at St. Luke's-Roosevelt Hospital in New York City. She returned in 2011 to practice in her hometown, where she served as an assistant professor in the OB/GYN Department at the University of Texas Health Science Center at Houston.
During Dr. Chang-Jackson's academic tenure, she was awarded the Dean's Teaching Excellence distinction for three consecutive years. She has been involved in multiple hospital committees dedicated to patient safety and advocacy. Her clinical interests include the minimally invasive treatment of complex gynecologic conditions such as severe endometriosis, large uterine fibroids, and pelvic adhesive disease. She is also comfortable in managing the higher-risk obstetric patient and is passionate in promoting the well-being of both mother and fetus.
Dr. Chang-Jackson has been a long-standing member of the American College of Obstetricians and Gynecologists, American Association of Gynecologic Laparoscopists, Texas Medical Association, and Harris County Medical Society. She is also a fellow of the American Board of Obstetrics and Gynecology.
Care Philosophy
At Women's Specialty Healthcare, your story matters. We believe that your healthcare needs are unique, and we strive to personalize your care. Every patient deserves to be empowered to make informed decisions about her healthcare. We believe strongly in the practice of evidence-based medicine and offering the full spectrum of surgical options, tailored specifically to the patient. We will partner with you to arrive at the best treatment option available.
First available appointment is on 12/5/19
First available appointment is on 11/18/19
Blue Cross Blue Shield Out of State
Delegated Tricare Prime East National
Delegated UHC National
Delegated UHC TX MCD
Accepts most insurance. Contact your insurance provider for coverage information
PSG Credentialing Committee
Tricare Standard East National
TX Aetna
TX Aetna Managed Medicare
TX Amerigroup
TX BCBS of TX - Commercial
TX Cigna Healthcare
TX Coastal Comp GPG
TX Community Health Choice
TX First Health/Coventry
TX Healthsmart
TX Humana
TX Humana Managed Medicare
TX Imagine Health
TX Jefferson County Clinical Services
TX Medicaid
TX Medicare
TX Molina
TX Montogomery County Hospital District
TX PHCS/Multiplan
TX Prime Health
TX RR Medicare
TX Texas Children's Health Plan
TX Three Rivers Provider Network
TX USA MCO
Abnormal Pap Smears
Adolescent and Teen Gynecology
Cervical Dysplasia
Colposcopy
Cryoablation
Cystectomy
Endometrial Biopsy
Endometrial Excision and Ablation
Endometriosis
Evaluation and Treatment of Menstrual Irregularities
Excision of Vulvar and Vaginal Lesions
Family Planning and Contraception
High and Low Risk Obstetric Care
Hysterscopic Myomectomy
IUD and Nexplanon Insertion and Removal
Laparoscopic Hysterectomy
Laparoscopic Myomectomy
Loop Electrode Excisional Procedure
Menopause
Oophorectomy
Open Hysterectomy
Open Myomectomy
Ovarian and Uterine Cysts and Fibroids
Pelvic Floor Reconstruction (Apical, Prolapse, Cystocele, Rectocele)
Pelvic Pain
Robotic Hysterectomy
Robotic Myomectomy
Salpingectomy
Urinary Incontinence
Urinary Incontinence Procedures
Vaginal and Vulvar Disease
Vaginal Hysterectomy
Vaginal Myomectomy
Vulvar and Vaginal Biopsy
Well Woman Exams
This provider has limited online appointment availability, so please call the office for assistance scheduling with this provider.
Blue Cross Blue Shield Out of State
Delegated Tricare Prime East National
Delegated UHC National
Delegated UHC TX MCD
Accepts most insurance. Contact your insurance provider for coverage information
PSG Credentialing Committee
Tricare Standard East National
TX Aetna
TX Aetna Managed Medicare
TX Amerigroup
TX BCBS of TX - Commercial
TX Cigna Healthcare
TX Coastal Comp GPG
TX Community Health Choice
TX First Health/Coventry
TX Healthsmart
TX Humana
TX Humana Managed Medicare
TX Imagine Health
TX Jefferson County Clinical Services
TX Medicaid
TX Medicare
TX Molina
TX Montogomery County Hospital District
TX PHCS/Multiplan
TX Prime Health
TX RR Medicare
TX Texas Children's Health Plan
TX Three Rivers Provider Network
TX USA MCO
Abnormal Pap Smears
Adolescent and Teen Gynecology
Cervical Dysplasia
Colposcopy
Cryoablation
Cystectomy
Endometrial Biopsy
Endometrial Excision and Ablation
Endometriosis
Evaluation and Treatment of Menstrual Irregularities
Excision of Vulvar and Vaginal Lesions
Family Planning and Contraception
High and Low Risk Obstetric Care
Hysterscopic Myomectomy
IUD and Nexplanon Insertion and Removal
Laparoscopic Hysterectomy
Laparoscopic Myomectomy
Loop Electrode Excisional Procedure
Menopause
Oophorectomy
Open Hysterectomy
Open Myomectomy
Ovarian and Uterine Cysts and Fibroids
Pelvic Floor Reconstruction (Apical, Prolapse, Cystocele, Rectocele)
Pelvic Pain
Robotic Hysterectomy
Robotic Myomectomy
Salpingectomy
Urinary Incontinence
Urinary Incontinence Procedures
Vaginal and Vulvar Disease
Vaginal Hysterectomy
Vaginal Myomectomy
Vulvar and Vaginal Biopsy
Well Woman Exams